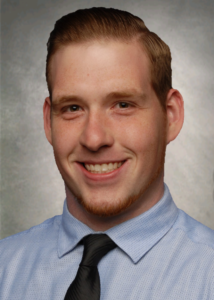 Dr. Tyler Dahlke
As humans we all have aches and pains due to our daily lives. It is common to experience physical pain or a variety of ailments throughout the body. Often medication is chosen first as a temporary fix over natural treatment to get to the root of the pain or problem at hand. Dr. Dahlke's greatest passion is healing the body in the most natural way through his hands in soft tissue (muscles, tendons, ligaments, fascia and nerves) treatment, chiropractic adjustments and nutritional supplementation. All of which make up a big part of Applied Kinesiology (AK). The foundation of AK is muscle testing which has been an invaluable tool in treatment of patients. Dr. Dahlke cannot wait for you to see how "strong muscles keep you moving".
Dr. Dahlke was raised between Chicago and Milwaukee. When he was a boy, his father would come home after hanging drywall and ask that he walk on his back because the popping noises made him feel a little better. Crude to the core, this was Dr. Dahlke's first spinal manipulation. Good news is that he has come a long way since then, and now has the education and skills to give an effective chiropractic adjustment. Dr. Dahlke loves healing his family, friends and patients in the most natural form, and he could not ask for a more enjoyable career.
Dr. Dahlke's educational background includes Bachelor's Degree in Kinesiology from Northern Illinois University with emphasis in Preventative and Rehabilitative Exercise Science and Doctorate of Chiropractic from Logan University with emphasis in Applied Kinesiology. Dr. Dahlke has two certifications in Applied Kinesiology.
In addition to being a Chiropractic Physician, Tyler enjoys Crossfit, hiking, canoeing, camping, and spending time with his wife, Kelly and dog, Copper.