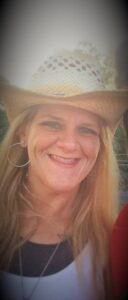 Mindy Rackley LMT
A native to St .Charles Missouri, Mindy Rackley started her healing career many years ago in emergency medicine. While continuing her education she began studying under Holly Pinto LMT, and Dr. Micheal Shea. In 2012, Mindy became a Licensed Massage Therapist through, The Body Therapy Center and School of Massage LTD. She has since become certificated in Myo Fascia Release, Bio-dynamic Cardiovascular Therapy, Trigger Point, sports , cupping and energy therapy.
Throughout her years of studies, Mindy became very active in the community, even taking mission trips for a variety of services to New Orleans, Guatemala and Ecuador to better fine tune her skills and give back. Mindy looks for ways to increase her knowledge and skills by taking workshops and classes. She began teaching continuing education classes and assistant teach at The Body Therapist Center. Massage and healing is not just a job but a way of life. Many of the mind, body, and spiritual teachings are used in her every day life.
When Mindy is not working or continuing her education she loves hot yoga, being outside, traveling and spending time with her family and friends!