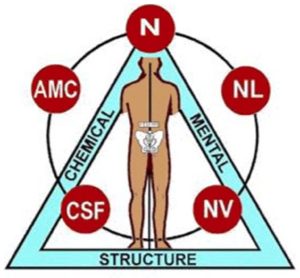 A.K. Chiropractic Center
The Applied Kinesiology(A.K.) Chiropractic Center is known for our doctor's thorough approach to your health problems. Our doctors spend time with their patients, listening to their histories and evaluating environmental, and lifestyle factors that can influence their health. With their extensive knowledge our doctors are trained to get to the root of your health issues.  Supplying structural and nutritional assistance to help your body heal naturally.
We have 3 doctors on staff that specialize in Applied Kinesiology, Chiropractic, Clinical Nutritional, Accupuncture, Hormone Balancing, Sports & Injury, Autoimmune issues, and more.  See below for more information on each of our doctors.
Our staff is available to make appointments and answer your questions.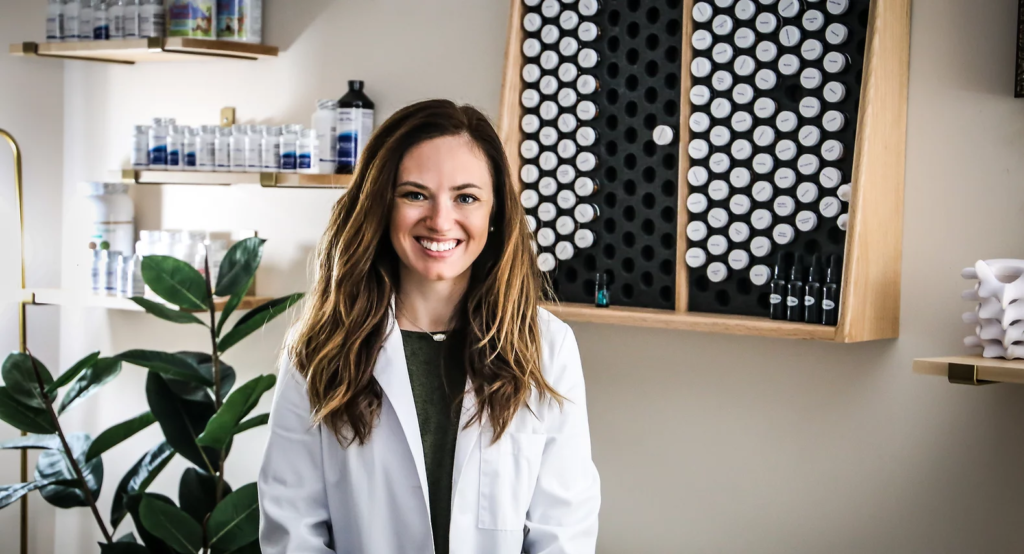 Dr. Erin Hogan
Dr. Erin Hogan is a native of St. Louis but very excited to be serving her patients "across the river"!  She earned her Bachelor's Degree in Life Science and graduated with her Doctorate of Chiropractic from Logan University. She has been studying Applied Kinesiology since 2010 and loves being able to utilize the skills she's learned with patients of all ages. From babies to high school athletes to adults looking for a natural approach to health and function, Dr. Hogan  has a great passion for helping her patients thrive.
Whether it's manual adjustments, muscle work, cranial sacral movement, or nutritional help, there are a wide range of treatments Dr. Hogan can utilize to help you reach your optimal health.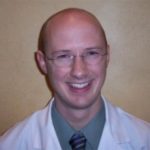 Dr. Jeremy Schiermeyer
Dr. Jeremy Schiermeyer is passionate about helping his patients recover as quickly as possible from pain, injury or functional issues ranging from autoimmune disorders and allergies to systemic problems related to the kidney, thyroid or digestive tract.
In the fall of 2000 Dr. Jeremy Schiermeyer began his journey of be coming a Chiropractor at South East Missouri State University located in Cape Girardeau, Missouri.
He completed his education at Logan College of Chiropractic in Saint Louis with a Bachelors of Science in Human Biology and a Doctorate of Chiropractic. The last two years of his education at Logan he was an instructor for the Applied Kinesiology Club. In addition to the standard training at Logan, Dr. Schiermeyer's post graduation education consists of over 700 hours of Basic Applied Kinesiology courses, clinical nutrition, sports injuries, advanced adjusting techniques, chiropractic pediatrics, clinical nutrition, advanced rehab and integrative biomechanics.
He has learned from several instructors including Dr. Janet Lang, Dr. Paul Dobbins, Dr. Al Zatkin, Dr. Louis Boven, Dr. Daniel H. Duffy Sr. and the founding member of the Applied Kinesology technique Dr. George J. Goodheart. In 2006 Dr. Schiermeyer started his internship in Chicago under an accomplished Kinesiologist, Dr. Gus Spatharakis. After his internship Dr. Schiermeyer stayed to work and further refine his technique under the guidance of Dr. Spatharakis. Now, Dr. Schiermeyer has started a successful practice here in St. Peters, Missouri.
Dr. Jeremy is a proud member of the St. Peters Chamber of Commerce, and a reconzined member of the International College of Applied Kinesiology. He enjoys traveling, hiking, and spending time with his family.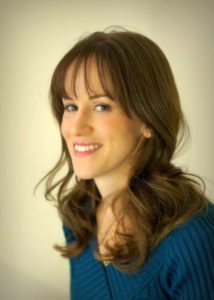 Dr. Candice Mathis
Dr.Candice Mathis hails from a rural farm and ranch community in southern Colorado known as the San Luis Valley where she began her studies to become a Chiropractor at Adams State University in Alamosa, Colorado.
In addition to her studies, she worked in Physical Therapy for four years to help prepare her for the clinic setting of chiropractic school. She completed her education at Logan College of Chiropractic, now Logan University, in St. Louis with a Bachelors of Science in Life sciences and a Doctor of Chiropractic degree.
In addition to her Logan education, Dr. Mathis has completed over 300 hours of post graduate work in basic Applied Kinesiology, ART, and SOT. She had the privelage to learn from Dr. Louis Boven, Dr. Katharine Conable, Dr. Robert Kuhn, and Dr. Mary Unger-Boyd.
Dr. Mathis began her internship in 2013 at Scott Air Force Base in Illinois where she provided care to active duty service men and women. Dr. Candice has a passion for educating people about food from seed to plate. She believes that all things should be in balance and that includes the body.
In her spare time she enjoys a variety of outdoor activities like running, kayaking, backpacking, and gardening; just to name a few.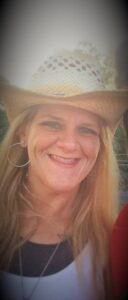 Mindy Rackley LMT
A native to St .Charles Missouri, Mindy Rackley started her healing career many years ago in emergency medicine. While continuing her education she began studying under Holly Pinto LMT, and Dr. Micheal Shea. In 2012, Mindy became a Licensed Massage Therapist through, The Body Therapy Center and School of Massage LTD. She has since become certificated in Myo Fascia Release, Bio-dynamic Cardiovascular Therapy, Trigger Point, sports , cupping and energy therapy.
Throughout her years of studies, Mindy became very active in the community, even taking mission trips for a variety of services to New Orleans, Guatemala and Ecuador to better fine tune her skills and give back. Mindy looks for ways to increase her knowledge and skills by taking workshops and classes. She began teaching continuing education classes and assistant teach at The Body Therapist Center. Massage and healing is not just a job but a way of life. Many of the mind, body, and spiritual teachings are used in her every day life.
When Mindy is not working or continuing her education she loves hot yoga, being outside, traveling and spending time with her family and friends!
Lisa is an exceptional multi-tasker and our office manager. Home grown right here in St. Peters, Graduated from Missouri State University, and in her spare time she enjoys a variety of outdoor activities like running, acro yoga and spending time with family.
Jess
"I started the Sunshine Protocol with Dr. Jeremy. Ever since we started this protocol my mental clarity has improved by leaps and bounds. I used to feel in a "fog" or mentally "hung over" even though I don't drink at all. The fog has been lifted and i am forever greatful. We worked through various viruses, foods, pesticides, metals, etc.  Achieving mental clarity has to be the best part of this protocol. Raising 4 kids and having my own business is challenging enough. I now wake up with a clear head, it doesn't take me long to get the day going mentally. I am so greatful for the methodology used in the Sunshine Protocol!!"
Abriana
"Dr. Jeremy is an absolute genius at what he does. He has completely resolved stubborn health issues for me for which other doctors could not provide any relief. He's very professional, personable, and easy to be around. The office staff here is also super easy to work with and very kind. Nice location, too."
Sean
"I was referred by a friend and very happy so far. Dr. Candice was excellent and was very genuine towards seeing that I get healthy again. I appreciate the honest approach to treatment. Thank you."
Keith
"Dr. Jeremy takes Chiropractic care to the next level. You will be totally satisfied with the level of care and service."
Karen
"I have never met someone in the health care industry that cares as much as Dr. Schiermeyer. I'm very greatful I wandered into his office 2 years and ago (and I'm still a current patient today). We need more people like him!"
Anna
"Give yourself the opportunity to meet Dr. Jeremy and begin a journey to a new life. Learn how energy and balance in your body can heal so many things."